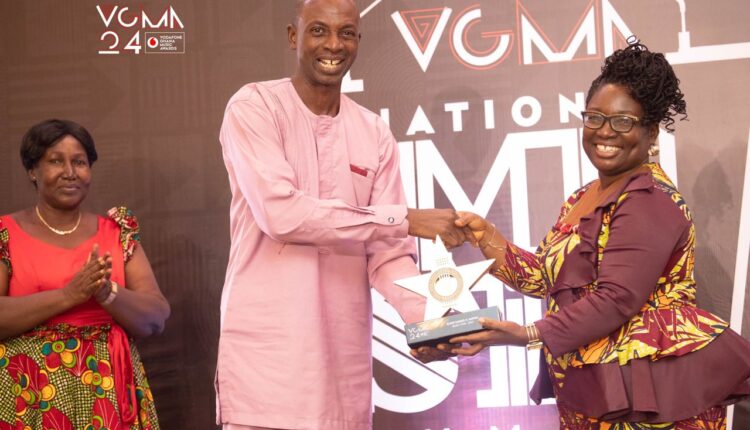 VGMA Honours Titans at the National Music Summit 2023
The VGMA (Vodafone Ghana Music Awards) recently honored two exceptional individuals, Elder SK Ampiah and Francis Kwakye, with the prestigious Titan Award at the National Music Summit 2023. This award is a testament to their immense contributions to the development and growth of the music industry in Ghana. Both Elder SK Ampiah and Francis Kwakye have dedicated their lives to elevating the music industry and their efforts have not gone unnoticed. The event happened at La Palm Beach Hotel on 21st June 2023, in commemoration of World Music Day.
Elder SK Ampiah has played a pivotal role in the gospel music industry. As a writer, instumenalist and singer, his music compositions have been the true vehicles for praise and worship over decades. He's composed over 200 songs over 5 decades, including Onyame Tumfo (God Almighty), Onyame yɛ Nyame Kɛse (God is a great God), Yesu ne wu (The death of Jesus), Me twer ɔbotan bi (I lean on a particular rock), Mmo Yesu (Well done, Jesus). It is common knowledge that his songs are performed in almost every Christian gathering in Ghana as praise and worship.
Similarly, Francis Kwakye has made significant contributions to the music industry through his relentless efforts since 1969.  For 54 years his dedication, commitment and sellfessness to sound enginnering in the Ghana music industry has known no bounds, working with virtually all legends and A-lists artistes in Ghana, and providing services for entertainment shows across the nation and internationally. Via self-founded company, Rythms Africa, he's extended his services to over 1000 events and programs.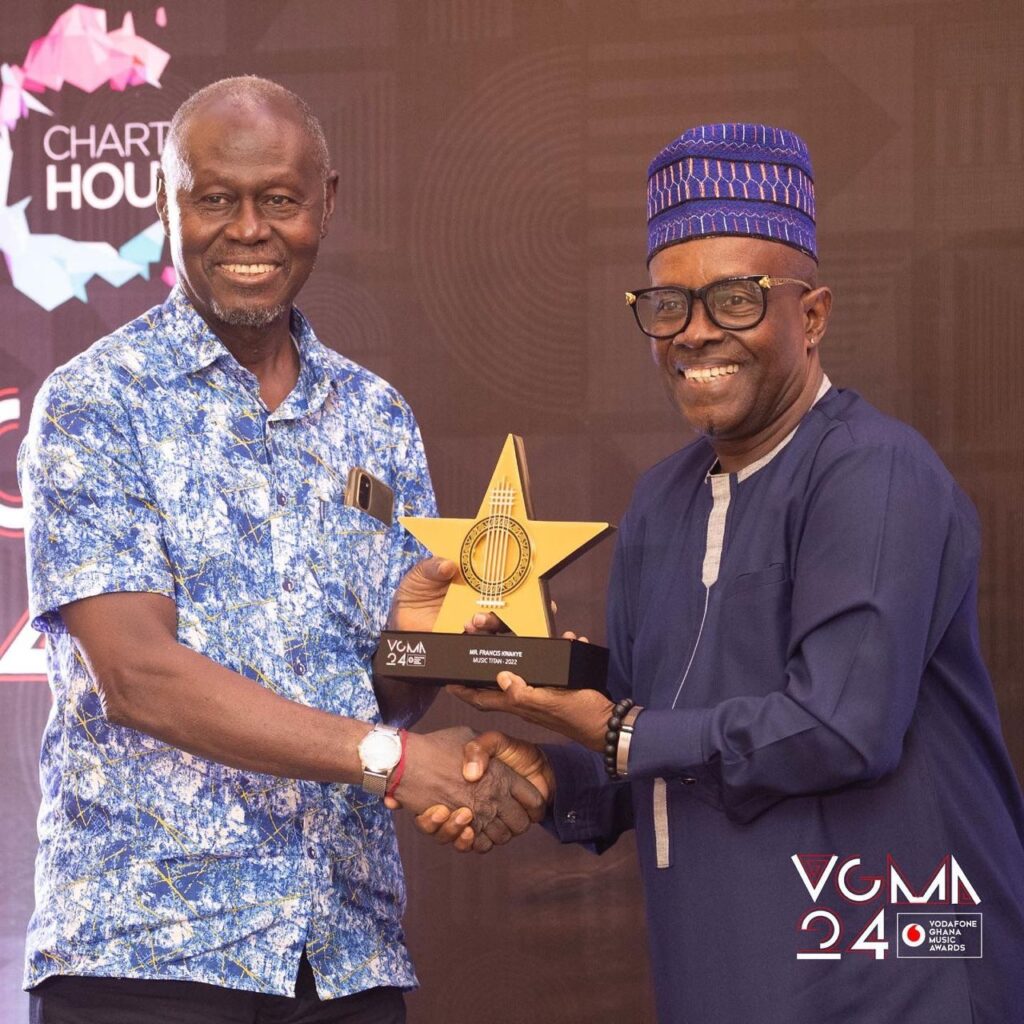 The VGMA Titan Award serves as an inspiration to others in the industry, encouraging them to strive for excellence and make a positive impact. It also highlights the importance of recognizing and honoring individuals who have dedicated their lives to the betterment of the music industry. Elder SK Ampiah and Francis Kwakye's contributions will continue to inspire future generations of musicians, producers, and industry professionals to work towards the development and growth of the music industry in Ghana. It is through their vision, passion, and determination that the music industry in Ghana continues to thrive.  The Titan Award is a fitting tribute to their exceptional achievements and the legacy they leave behind.
Mr Kwakye's presentation was heartily presented by the legendary singer and Acting President of MUSIGA, Bessa Simons, who could not hold back his personal tribute in the process. Elder SK Ampiah, who was represented by his son, had is plaque presented by legendary singer and former President of MUSIGA Diana Hopson. With excitement that could not be hidden, she did not only give her personal tribute in words, she brought Elder SK Ampiah's songs to life by singing them live.
The event was hosted by Andy Dosty with performances from Prince Hakeem, Indigenous Band and Nii Tete Tetteh & the Tendaan Muzik.