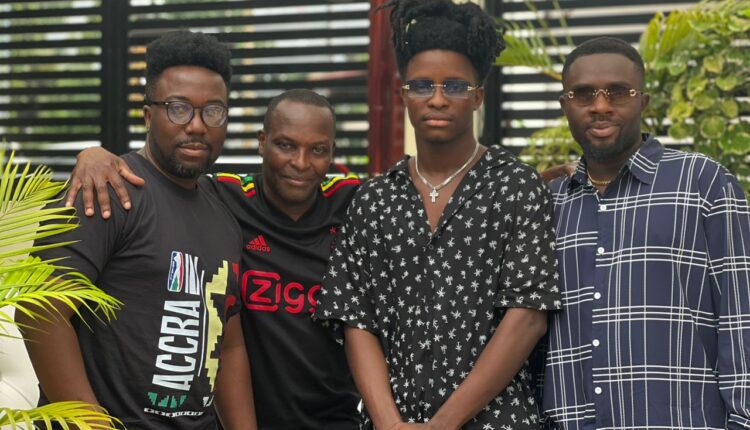 24th VGMA Best New Artiste, Lasmid Set to Perform at Ghana Party in The Park, London
In 2022 Charterhouse, organisers of the Vodafone Ghana Music Awards (VGMA) and Akwaaba UK, organisers of the Ghana Party in the Park, London, entered into an agreement to provide a unigue opporunity for winners of the Best New Artiste of the VGMA, a performance slot at the Ghana Party in the Park, London. The aim is to provide a career enhancing experience for relatively new artsites, by exposing them to the UK market, and relevant industry stakeholders.
At the 24th VGMAs, held on the 6th of May, 2023, Lasmid was named the Best New Artiste, making him eligible for the performance slot at the 2023 Ghana Party in the Park. Akwaaba UK, at the Artistes Unveil Session, held at the Corks Lounge on Monday 19th June, officially announced Lasmid as one of the artistes to perform at the event. This announcement is corroborated by their social media posts, which features names of other artistes billed for the show including Samini, Medikal, R2Bees, Cina Soul, VIP, and more.
The global stage provided by events like Ghana Party in the park offers artists like Lasmid an incredible opportunity to showcase their talent to a diverse audience. With attendees from all over the world, including music industry professionals and enthusiasts, this event provides a platform for artists to shine and gain international recognition.
In the words of Robert Klah, Head of Communications and Public Events for Charterhouse, "performing at the Ghana Party in a Park is a big deal. The program features 10,000 music lovers annually; that is by all means a huge exposure for any upcoming artiste.  UK is the 3rd largest music market in the world, after USA and Japan, so an opportunity to engage in that market can only mean one thing, progress. For us at the VGMA' we are happy that this agreement is being honoured by Akwaaba UK. We look forward for more of such partnerships. We are committed."
Honouring the agreement is a true testament to Akwaaba UK's dedication to supporting the growth of the Ghanaian music industry. By featuring the winner of the 24th VGMA Best New Artiste, they are acknowledging the talent and potential of up-and-coming artists in Ghana. This does not only encourage other aspiring musicians but also helps establish a positive reputation for the country's music scene on a global scale. The exposure gained from performing at such a prestigious event can open doors for collaborations, record deals, and opportunities to perform on even bigger stages. This will undoubtedly contribute to Lasmid's growth as an artist and help him reach new heights in his musical journey.
Ghana Party in the park is set to happen at Trent Park, London on Saturday, 15th July 2023.