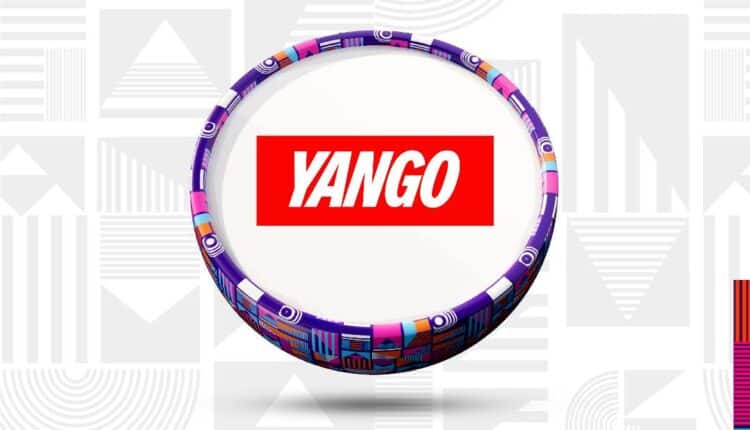 Yango Partners The 24th Vodafone Ghana Music Awards
Charterhouse, organizers of the prestigious Vodafone Ghana Music Awards (VGMA) have announced its partnership with Yango as the official ride-hailing services partner of the 24th VGMA. This partnership does not only come to provide benefits to Yango and the VGMA, it also has benefits for the general community of riders, especially, music lovers.
Well known for its affordable prices, safe travels and service quality, Yango intends to give more to riders during the 24th VGMA season:
1- Discount all rides to and from the Grand Arena on main VGMA Night – 6th of May, 2023.
2- Luxury shuttle services for celebrities and special guests of the VGMA
3- Give-aways of up to 50 tickets to its loyal patrons to experience the 24th VGMA.
According to Yango Country Manager for Ghana, Tom Ofonime "In every market of its presence, Yango is looking to engage with the activities that matter. For us, partnering with Ghana Music Awards means supporting the spirit of youth and the artistes that are most relevant for the people today. Just recently it has been revealed that one of the things that people cherish most about their experience in Yango is good music during rides. Yango will help you get wherever you need to go with grace, style and good music."
Speaking on the partnership, Robert Klah, Head of Public Events & Communications said, "a great VGMA experience starts with the ride that brings you to the grounds. While we are keen on providing you an unforgettable 24th VGMA, we also care about how you get to your destination safely when the program is over. That is where Yango comes it. We are happy for such partnerships."
Since its launch in 2019, Yango has experienced strong growth in Ghana. For people of the country, the Yango brand has already become synonymous with fast, comfortable and safe travel. Yango uses its own maps; its own route and navigation system based on artificial intelligence technologies and frequently introduces new features with a focus on enhanced security for riders. Yango operates in more than 20 countries across Europe, Central Asia, the Middle East and Africa.
The 24th VGMAs is produced by Charterhouse, with support from YANGO, TV3, KPMG, our media partners and proudly brought to you by VODAFONE…. further together. For more information and on-the-go-news, connect with Ghana Music Awards on all socials or visit www.ghanamusicawards.com.