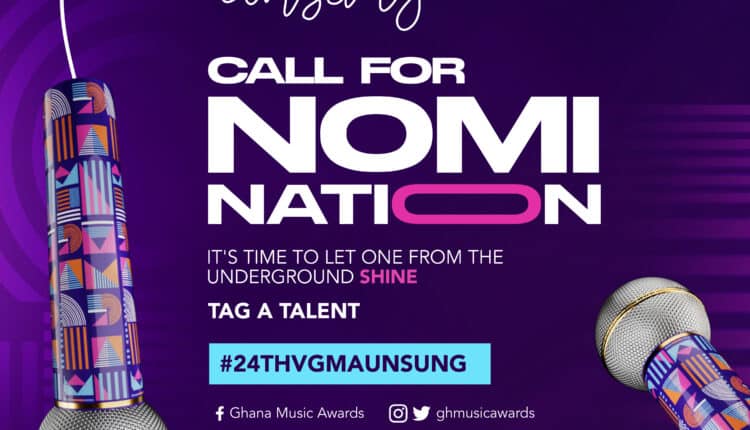 Who Breaks the Barrier? The 24th VGMA Unsung Opens!
Good music has no age limit, no religious restrictions, no gender barrier; just pure artistry! And that is exactly what the Unsung initiative seeks to unearth. The initiative was introduced with the purpose of giving upcoming artistes the opportunity to breakthrough into main stream music. The climax is the opportunity for the winner to perform live on the biggest stage on the Ghanaian entertainment calendar – the Vodafone Ghana Music Awards.
After a month-long nomination entry period for mainstream artistes, producers and Record labels, organizers, Charterhouse has officially opened nominations for the 24th edition of the VGMA Unsung. Sign Up is 100% based on social media; entrants are expected to have their fans, supporters and sympathizers post their picture(s) across all social media platforms, tag them and add the hashtag #24thVGMAUnsung. The acts with the most tags get nominated in this year's Unsung initiative
The nominees, as done each year, will be given the unique opportunity to perform at the VGMA Xperience Concert before a live audience of over 20,000. The event also airs live on the nation's premium television, TV3 and to the world on social media.
The 24th VGMA Unsung is a Charterhouse initiative with sponsorship from Closeup Complete Fresh Protection.
Who takes over from Gambo as the 24th VGMA Unsung winner? Nominations are opened until Monday 6th March 2023.